PSI Achieved Platinum Repair Level with Flowserve
February 20, 2018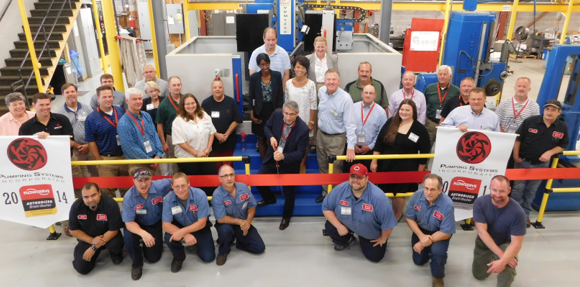 Pumping Systems became the first Platinum Level factory authorized repair center in the US in May 2017. The investment in facilities, equipment and personnel to the cause has been unmatched and resulted in the highest audit scores even seen by Flowserve for an initial certification.
As a Platinum Authorized Repair Center, Pumping Systems is now an extension of the Flowserve repair network accross the Southeast, and can handle Flowserve repairs with the same quality and reliability as Flowserve repair facilities.
Call Pumping Systems today for a quote.
Pumping Systems is now an extension of the Flowserve repair network accross the Southeast