About Innomag
Innomag was founded in 1998 and acquired by Flowserve in 2013. The Innomag Fluoropolymer-lined, magnetic drive pumps are used in the chemical process and general industries, and are designed to maximum safety with no mechanical seal, and a fully enclosed fluid path.  Designed to fit directly into the ANSI footprint in all frame sizes and configurations, the Innomag line is the best bet for highly volatile clean fluids, where containment and performance are equally important.
The Innomag TB-Mag is a thrust-balanced, fluoropolymer-lined, magnetic drive pump for chemical processing, metals and other industries seeking outstanding leak protection and reliability.
The TB-Mag is ASME B73.3 and ISO 2858 compliant.
The Innomag U-Mag is a versatile fluoropolymer-lined, magnetic drive pump for smaller-volume applications needing exceptional safety, enhanced performance and highest purity standards.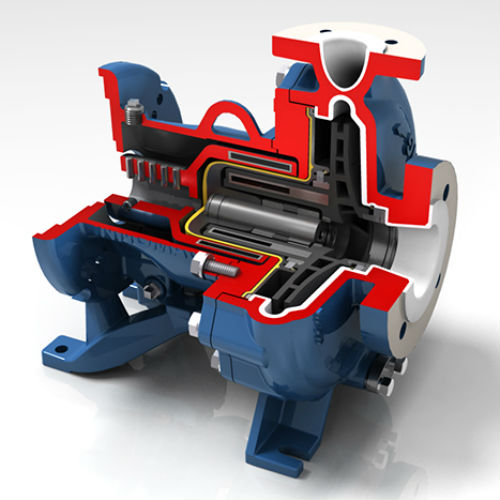 Abaque pumps currently operate in some of the most demanding environments including mining, water and wastewater treatment, energy, chemical processing and OEM applications.